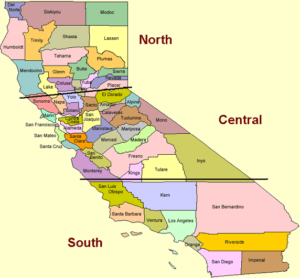 I've gotten some interesting emails regarding the initial post on the Proposed Update of Valuation Terms. One email reminded me that I could make my comments directly to the definitions committee and/or on the ASA forums. Well, I would if any of those comments had been mine! I must not have made it clear in the original post that the comments added to the definitions were part of the original document, so I went back and did some editing to clarify that.
But here's the thing: Those emails are one of the benefits of working in a professional community.  One quality I particularly appreciate about ASA members is their whole-hearted commitment not only to their profession, but also to collaboration with their colleagues. It's one reason that membership in an association makes a lot of sense.
Like many appraisers, I work mostly solo, and I consider myself a regional appraiser. I'm a Sacramento equipment appraiser, a San Francisco equipment appraiser, a Marin County equipment appraiser, a Redding equipment appraiser, a Yuba City equipment appraiser, a …. Well, you get the idea. Located here in central northern California, I can conveniently provide valuations for equipment and machinery from Fresno to the Nevada border and a little further if asked. That's my geographical region.
But as an Accredited Senior Appraiser of the American Society of Appraisers, my appraisal community reaches far beyond the constricts of a geographical region. By email, by phone and in member forums, I have access to a remarkably deep and varied resource of personal and business experience. In addition, as Secretary of the Northern California Chapter of ASA in San Francisco, I have the good fortune to convene regularly with other appraisers at monthly meetings, conferences and training seminars.
Just as valuable as the formal meetings (Okay, sometimes even more valuable.) are the relationships that develop. Nobody but another appraiser can really appreciate some of the perplexities and pleasures of certain valuation assignments. Sometimes only an appraiser who has been accredited longer than you've been alive can illuminate a question of procedure. Or an appraiser you sit next to at a conference shares a spreadsheet that streamlines machinery data or a colleague introduces the exact resource needed to develop some solid values in an equipment niche. And you never know when someone who dropped into a monthly meeting to see Joe Cunningham talk about quilts will provide a great business connection.
So it's true that I'm a Sacramento Valley equipment appraiser, a Yuba City equipment appraiser, a Central Coast equipment appraiser, an add-your-city / -region here machinery and equipment appraiser. It's also true that I'm much more than a regional, local appraiser: as an ASA Accredited Senior Appraiser, I'm a regional appraiser with a deep bench of resources, knowledge, and skill.
Jack Young, ASA CPA
NorCal Valuation